New Intel CPUs to power desktops, laptops, hybrids and more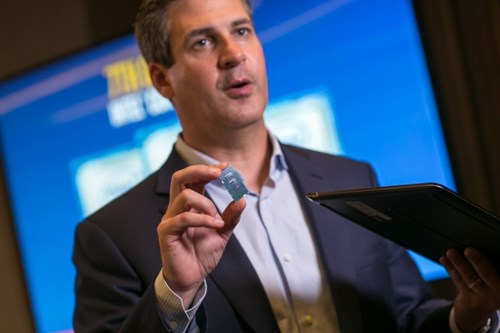 At CES 2017, Intel has announced a major (but largely expected) expansion of its current CPU lineup, with the addition of several new and more powerful seventh-generation Core i-series processors.
We've already seen and tested a handful of laptops with processors from Intel's seventh-generation of Core i-series chips, sometimes known by the code name Kaby Lake. But, those late-2016 systems, such as the Acer Swift 7, used low-power Y-series processors, which are intended for slim, lightweight laptops that need passable performance and excellent battery life -- these were not the mainstream CPUs most laptops and desktops rely on. (In fact, under the sixth-generation, also known as Skylake, Y-series chips were previously branded as Core M, a less powerful line than the traditional Core i3/i5/i7 CPUs.)
Now, Intel is ready to make seventh-generation processors available across a wider range of PCs. These new parts are more powerful quad-core CPUs, aimed at performance users interested in gaming, overclocking, or enterprise-level vPro systems (a set of Intel features for corporate IT security).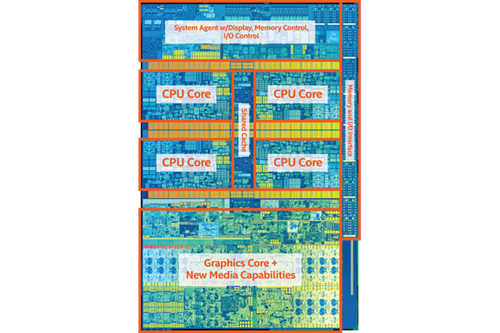 Highlights of the newly announced expanded seventh-gen lineup include (as per Intel):


•4.5W Intel Core vPro processors (Y-series) for 2 in 1 detachables
•15W Intel Core vPro, 15W and 28W Intel Core processors (U-series) for 2 in 1 convertibles and thin and light clamshells including SKUs with Intel IrisTM Plus graphics
•45W Intel Core vPro processors (H-series) for large screen clamshells and premium notebooks
•45W Intel Core mobile processor (H-series), unlocked SKUs for enthusiast and VR-capable notebooks
•45W Intel Xeon processors for mobile workstations
•65W Intel Core and Intel Core vPro processors (S-series) for mainstream towers
•65W and 35W Intel Core and Intel Core vPro processors (S-series) for All-in-Ones and minis
•95W and 65W Intel Core processors (S-series) for enthusiast towers, including unlocked SKUs

These new Kaby Lake CPUs are not radically different from the sixth-gen Skylake ones they replace, as both are built on the same 14-nanometer process, highlighting the difficulty in really moving the needle on PC components these days. Intel says the new chips will offer smoother 4K video playback (and improved battery life while doing so), better graphics in both games and VR, even without a discrete graphics chip from a company like Nvidia or AMD, and support for fast Thunderbolt 3 data transfer. There are also security improvements to the vPro platform, which is a series of hardware and software tools, mostly of interest to IT managers. Those include new features for multifactor authentication, facial recognition login, and password managers.

You can expect to see several new laptop and desktop models announced this week at CES that will use the new Intel seventh-generation CPUs.

Source: CNET.com & Intel Newroom
Posted by
Andy Kirk