Island I.T. Services is a local Company dedicated to network cabling, troubleshooting and enhancing Local Area Networks and Wide Area Networks.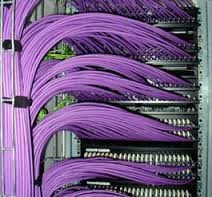 We have accumulated a broad range of expertise in office wiring and network installations. From copper to fibre optic, we do it all. We have the products, the service, and the know-how to meet all your network requirements. Our professional, courteous and helpful engineers will complete your installation on a timely basis. All installs will be done with quality products which are guaranteed for up to 15 years.
Whether we are dealing with a new construction, upgrade of an existing network, or an expansion project, our engineers are proficient in the widest variety of network environments.
You can rely on us to provide a full selection of network solutions ranging from wiring, to network troubleshooting and network maintenance.