Microsoft shows off the power of the Surface Dial in new videos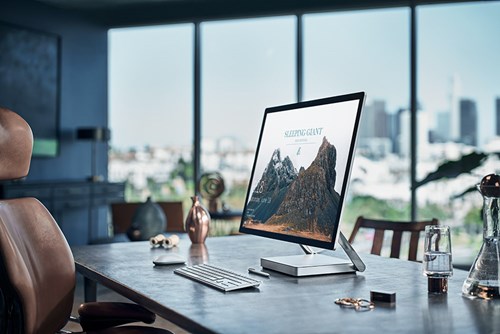 Microsoft's Surface Studio may not yet be available,  but the firm is releasing a glut of videos on YouTube to whet the appetites of Surface lovers while they wait.


While previously Microsoft had briefly demoed apps like Sketchable and Drawboard PDF on the Studio, new videos have been uploaded to show just how well the Surface Studio works with various apps built for Windows 10. In particular focus is the Surface Dial, with the Surface Studio, Microsoft innovated a new mode of interaction – the puck like Surface Dial. The Surface Dial is a tool that can be placed on the screen of the Surface Studio in various apps to display UI options that would have been hitherto hidden, this is built off of the radial menus interface that Microsoft once played with while developing OneNote for Windows 8 and 8.1. While the Studio is an amazing device, one can argue that the Surface Dial is the real star of the show.After all, AIOs are a dime a dozen, but the Surface Dial is the first of its kind.
Microsoft's Surface Studio and Dial will be available early 2017 and we'll be able to see just how practical this new mode of interaction really is. Till then, you can salivate over the following internet videos.

Included among the apps shown off are Sketchable, StaffPad, and Drawboard PDF. Check out the videos below:
Source: Microsoft.com
Posted by
Andy Kirk